The Hutt City Council Mayoral Race
Location where the Show is being Filmed – The Little Theatre Lower Hutt
Date of the show – Wednesday 31st August 2022
Times to arrive – Audience Members arrive by 630pm
Broadcast Time – 7pm to 9pm
Books your tickets here
Submit your questions here – We will select the best questions for the show   
Candidates who are Standing
Standing here – Register your attendance here 
Campbell Barry


Confirmed attending It's in the Ballot in Person 
Website - https://www.campbellbarry.co.nz/ 
Facebook - https://www.facebook.com/CampbellBarryHutt 
Twitter - https://twitter.com/Campbell_Barry 
Instagram - 
Email - campbell@campbellbarry.co.nz
-
Tony Stallinger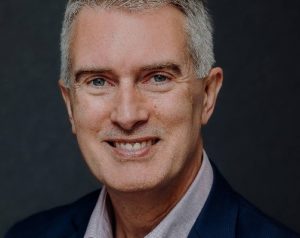 Confirmed attending It's in the Ballot in Person 
Website - https://www.unitedhutt.co.nz/
Facebook - https://www.facebook.com/UnitedHutt2022/
Twitter -
Instagram - 
Email - 

stallingert@gmail.com
Falgoon Patel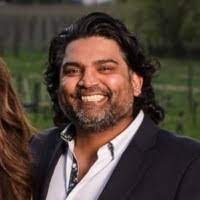 Not Available for tonight show
Website - 
Facebook - https://www.facebook.com/groups/835745504078857
Twitter - 
Instagram - 
Email - falgoonpatel@gmail.com 
Questions that are in the Shows Boxes
Are you a current member of any political party and has your campaign received any support from a political party, including access to voter databases and volunteers?

What are you going to do for Stokes valley with all the new housing going in. eg water, sewage and roading, etc?

Why should I vote for you? (no political jargon please)

With the recent slips in Wainuiomata trapping people in the Suburb, what plan do you have to get a second alternative route to Wainuiomata and will you aim to have it in the Long Term Plan?

What are you going to do to stop rate rises going up and up at a higher rate than wages?

What are your priorities to work on for the next three years if you are elected?

With the Melling Intersection upgrade now consented, and funded, will you advocate to get the intersection upgrade for the Kelson Major Drive/Kennedy Goods Bridge Traffic lights and what will be your plan to convince other Mayors to put it into the Long Term Regional Transport plan?

The entry into Stokes Valley is no longer fit for purpose, given the increase in population and traffic into the valley. It is chronically bottlenecked, is vulnerable to flooding and accidents, and is indirect (so wastes petrol).

What will you do to ensure Stokes Valley gains a direct off/on access to the motorway?

What is your vision for improving recycling in Hutt City?

Some of the new councillors will have no experience at local authorities and are novices in this area. What leadership qualities do you have to cohesively bring a group of councillors together?

What will you bring that is different from the current leadership?

Last Year some councils decided to create Maori Wards for this local body elections, Hutt City Council didn't.

What is your position on creating Maori Wards for the 2025 local body elections?

What are your thoughts on the Public Libraries in Hutt City, and do you have any plans around them?

What are your plans for flood mitigation and resilience if you become elected, particularly the Riverbank Carpark area?

What's your biggest priority for the next term, and how do you intend on delivering on that?

For all intents and purposes, Three Waters Reform is happening.

What's your opinion of it, and how will you support HCC through reforms?

Do you support more housing in the ward, and if so, how would you see this achieved?

A councillor resigns 12 months before the next election.

What would you propose for the vacancy?

WCC has committed to normalising te Reo Māori.

Would you commit to doing the same for Hutt City?

How do you propose to foster a more positive public impression of more active modes of transport such as cycling and walking?

Should HCC social housing firstly be offered to those who are locals?

If you had to make the decision between repairing infrastructure or not increasing rates, which one would you do and why?

What are your thoughts on Hutt City shifting to voting using Single Transferable Vote instead of First Past the Post?

What are you personally going to do to role-model climate action such as biking to work every day, going zero waste or eating a plant based diet?

In your view, what actually is the role of Mayor, and what skills do you bring to the role?

Climate change is one of our biggest threats.

What will you personally do to role model decarbonisation?

There is no overlap between planet saving planning and car centric planning.

What will you do this term to actively reduce the number of private vehicles on Hutt City streets?

Do you think climate change should be the number one concern at the ballot box?
Hard Hitting Questions
What is your position on the Three Waters Reform and why have you come to that position?

What is your position on the $199 Million Cross Valley Link Project and would you be supporting or opposing it in the long term plan?

What would be your plan as the leader of the council table to bring all 12 elected councilors together and work collectively for the good of the Hutt City Council ratepayers?

Choose 1 candidate standing in each ward that you would like voters to vote for in order to help build your team as Mayor.
Highlight Videos from the Night
More to come