Wharangi-Onslow-Western Ward – 3 Position
Location where the Show is being Filmed – Otari School – Te Kura o Otari
Date of the show – Sunday 28th August 2022
Times to arrive – Audience Members arrive by 630pm
Broadcast Time – 7pm to 9pm
Books your tickets here
Submit your questions here – We will select the best questions for the show   
Candidates who are Standing
Standing here – Register your attendance here
Lachlan Patterson

Confirmed attending It's in the Ballot in Person
Website - https://lachlanpatterson.nz/ 
Facebook - https://www.facebook.com/LachlanForWharangi 
Twitter - https://twitter.com/lachlanp_ 
Instagram - https://www.instagram.com/lachlandcp/ 
Email - 

ldc.patterson@gmail.com
Ray Chung

Confirmed attending It's in the Ballot in Person 
Website - http://www.chungnumber1.nz/ 
Facebook - https://www.facebook.com/Chungnumber1
Twitter - 
Instagram - 
Email - chungnumber01@gmail.com
Rebecca Matthews



Declined to Attend
Website - 
Facebook - https://www.facebook.com/RebeccaMatthewsforWharangi
Twitter - 
Instagram - https://www.instagram.com/councillor_rebeccamatthews/
Email - 

rebecca.matthews@wcc.govt.nz









DR Barbara McKenzie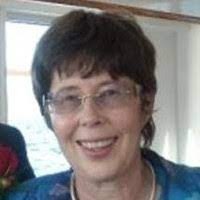 Confirmed attending, but last minute apologies
Website -  
Facebook - 
Twitter - 
Instagram - 
Email - 

mckenziebarbara42@gmail.com







Diane Calvert
Declined to Attend 
Website - https://www.dianecalvert.nz/
Facebook - https://www.facebook.com/dianecalvertnz
Twitter - https://twitter.com/dianecalvertnz
Instagram - https://www.instagram.com/dianecalvertnz/
Email - diane@dianecalvert.nz
Bob Mason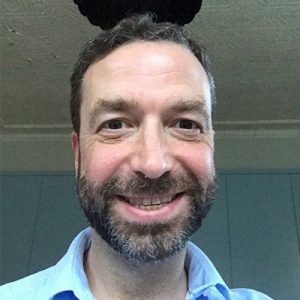 Confirmed attending It's in the Ballot in Person  
Website - 
Facebook - 
Twitter - https://twitter.com/BobMasonNZ
Instagram - https://www.instagram.com/bobmasonnz/
Email - 

campaigns@top.org.nz
Alexander Garside
Confirmed attending It's in the Ballot in Person  
Website - 
Facebook - https://www.facebook.com/GarsideImaging
Twitter - https://twitter.com/AlexanderGarsi8
Instagram - https://www.instagram.com/garsideimaging/
Email - garside.imaging@outlook.com



Kelvin Hastie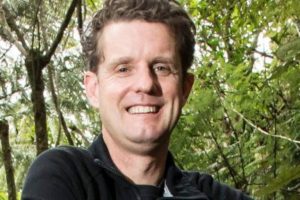 Confirmed attending It's in the Ballot in Person  
Website - 
Facebook - https://www.facebook.com/Kelvin-Hastie-Predator-Free-Community-Champion-1725576934371425
Twitter - https://twitter.com/hastie_kelvin
Instagram - 
Email - 

kelvinenhalo@gmail.com








Questions that are in the Shows Boxes
A councilor resigns 12 months before the next election. What would you propose for the vacancy?

Do you support more housing in the ward, and if so, how would you see this achieved?

This year there will be a Māori Ward Councillor.

How do you see WCC achieving true co-governance with Māori?

I believe we need housing for everyone more than we need draughty heritage buildings.

How will you support more housing against the naysayers in Wellington?

What are you doing to ensure young people's voices are heard and actioned to keep our city vibrant and growing?

I cycle every day in Wellington (yes, even in the interesting weather).

What are you doing to support me as I help you reduce congestion and fight climate change?
Please be specific and address safety concerns of cyclists.

We know we need to pay now for essential upgrades that previous councils have avoided because of pushback from homeowners and fear of rates bills.

What will you do to stop pushing these expenses onto the younger generations and ensure that this city is maintained as it should be?

Some councillors have actively supported hate speech against cyclists.

Do you think this is appropriate and what will you do to stop it in the future?

We need land for housing.

How will you support freeing up land in the right places (and without letting rich NIMBYs (Not In My BackYarders) stop you)?

Internationally, cities that are nicer places to walk around are considered better places to live.

What will you do to improve the experience of pedestrians in Wellington such as wider footpaths, less on street parking, more green spaces, protection from the wind and rain?

Many people want to cycle around Wellington but live up or down steep steps and don't have anywhere to store a bike.

Do you support the provision of secure, weatherproof bike parking on city streets so that people can keep their bikes in the same way you currently support car owners?

The council has committed to normalising te Reo Māori in Pōneke.

What will you do to ensure this happens?

How do you propose to foster a more positive public impression of more active modes of transport such as cycling and walking?

What is your immediate actionable plan for upgrading decaying and failing infrastructure such as sewage, water, and stabilisation of hillsides for critical routes and suspending non critical projects? 

What are you personally going to do to role model climate action such as bike to work every day, go zero waste or eat a plant based diet?

WCC will get extra rates revenue from increased housing density.

What actual steps will you take to improve services to these corridor suburbs – including community services and utilities?

Saving the planet and saving the car can't happen together.

What are you going to do in the term to actively reduce the number of private cars driving around Wellington and being parked on our streets?

Covid has shown us that we need a bit more space to move around and not catch contagious diseases. At the moment those in cars have all the space and pedestrians are squashed onto narrow pavements.

What will you do to make more space for those of us walking around the city? Such as one way streets, change on street parking to pavement etc?

Delaying projects that reduce climate change is a well known strategy by climate change deniers and the fossil fuel industry.

What will you do to ensure projects are started and completed in a timely manner and not delayed constantly by small groups of people?

Should WCC social housing firstly be offered to those who are locals?

Are you a current member of any political party and has your campaign received any support from a political party, including access to voter databases and volunteers?

What are your priorities to work on for the next three years if you are elected?

Do you think the provision and beautification of dog amenities should be paid by ratepayers or should they be covered by dog owner's registration fees?

Should councils be funding and helping to organise community events?

How respectful is the relationship between Central and Local Government?

Do you think climate change should be the number one concern at the ballot box?

What do you think will be the three biggest issues for Councils in the next term (2022-2025)?

Do you agree that if there is a move to introduce volumetric charges for water for residents, it should only be introduced with the consent of the majority of voters?
Hard Hitting Questions:
What is your position on the Three Waters Reform and why have you come to that position?

Currently there are no plans to replace the Karori Tunnel. There needs to be a 4.3 metre minimum height clearance to allow access for double decker buses.

What will you  do to advocate during your term to ensure that there is a replacement for the current Karori Tunnel put into the Long Term Plan?

Recently the Khandallah Pools have been put into the Long Term Plan.

What would do to ensure it remains in the Long Term Plan and is not removed by councillors who are not representing this constituency?
Highlight Videos from the Night
More to come