The Kapiti Coast District Council Mayoral Race
Location where the Show is being Filmed – Kapiti Impact Hub (old St Patrick's primary school)
Date of the show – Wednesday 14th September 2022
Times to arrive – Audience Members arrive by 630pm
Broadcast Time – 7pm to 9pm
Books your tickets here
Submit your questions here – We will select the best questions for the show   
Candidates who are Standing
Standing here – Register your attendance here
Rob McCann
Confirmed attending It's in the Ballot in Person 
Website - https://robmccann.co.nz/
Facebook - https://www.facebook.com/RobMCCANN.for.Kapiti
Twitter - https://twitter.com/RobertM99929672
Instagram - https://www.instagram.com/robmccann1969/
Email - rob@robmccann.co.nz
Chris Mitchell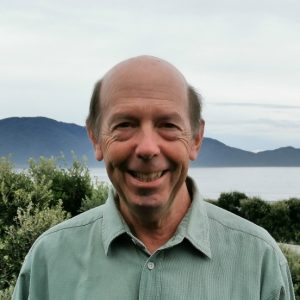 Invited to appear on It's in the Ballot and awaiting conformations
Website - https://www.chrisforkapiti.com/
Facebook - https://www.facebook.com/Chris-for-Kapiti-107730258628217/
Twitter - 
Instagram - 
Email - 

chrisforkapiti@gmail.com
Murray Richard Lobb
Confirmed attending It's in the Ballot in Person 
Website - 
Facebook -  
Twitter - 
Instagram - 
Email - 

votemurraylobb@outlook.com
Janet Holborow
Confirmed attending It's in the Ballot in Person 
Website - 
Facebook - https://www.facebook.com/profile.php?id=100064031160822
Twitter - 
Instagram - 
Email - 

janetholborow4mayor@gmail.com
Martin Halliday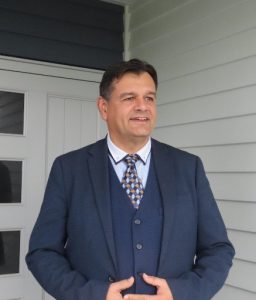 Confirmed attending It's in the Ballot in Person 
Website - https://www.martinhalliday.co.nz/
Facebook - https://www.facebook.com/martinhallidayforkapiticouncil
Twitter - 
Instagram - 
Email - 

halliday4council@gmail.com
Michelle Lewis
Confirmed attending It's in the Ballot in Person 
Website - 
Facebook - https://www.facebook.com/Michelle-Lewis-for-Kapiti-Coast-Council-101144202731521
Twitter - 
Instagram - 
Email - 

mlewiswcb@gmail.com
Questions that are in the Shows Boxes
Please explain your position on three waters reform, and if opposed, what alternative do you see as being effective and timely in dealing with the historical under-investment in infrastructure maintenance and renewal.

What is your position on the future use of the Paraparaumu airport precinct land?

What is your position on all aspects of Three Waters – lifting safe, reliable drinking water; better environmental performance of wastewater and stormwater services; efficient, sustainable, resilient and accountable multi-regional water and sewage services?

Wellington City Council has committed to normalising te Reo Maori.

Would you commit to doing the same for Kapiti?

Given Kapiti's current population size and potential growth, if you are elected will you be advocating for a hospital in the area?

Will you give your utmost priority to repairing and reopening the Waikanae library?

If elected, will you stop the Kapiti Gateway project, yes or no?

In 2021 Council decided, in a closed door meeting, to loan Chathams Air $500,000 of ratepayers money.

If you become Mayor, will you ask for that money to be repaid?

What family friendly events and infrastructure would you prioritise in Kapiti? In particular for families with young babies/toddlers.

What measures will you support to reduce crime in Kapiti?

Do you have, or have you had, any association with Voices for Freedom, and did you attend or support the protest in Parliament Grounds earlier this year?

Will you ensure any new housing developments are required to have rain water tanks & septic tanks?

In general, what is your response to the pandemic?

What will you do to stop the "behind closed doors" meetings going on in Kapiti, and how will you let the public know if these continue occurring?

Will you be building a new Community Centre?

Do you believe that an Iwi voice is more important than any other voice in Kapiti?

What is your vision for Paraparaumu airport?

What do you think about reducing speed limits on the local roads in our villages?

What is your plan for Waste Management?

A councillor resigns 12 months before the next election. 

What would you propose for the vacancy?

What are you doing to ensure young people's voices are heard and actioned to keep our district vibrant and growing?

Are you a current member of any political party and has your campaign received any support from a political party, including access to voter databases and volunteers?

Last Year some councils decided to create Maori Wards for this local body elections, Kapiti Coast District Council didn't.

What is your position on creating Maori Wards for the 2025 local body elections?

Climate change is one of our biggest threats. 

What will you personally do to role model decarbonisation?

Should all of Kapiti Coast share a dog pound facility?

What are the challenges facing our water sources? What are your priorities for protecting and enhancing the quality of our water sources?

How do you propose to foster a more positive public impression of more active modes of transport such as cycling and walking?

Should councils be funding and helping to organise community events?
Hard Hitting Questions
The Kapiti Gateway is planned to be built on a tidal creek at the hightide mark and removing green space and dunes, a project with no community support.  A massive concrete car park will be built in fragile sand dunes in the park to accommodate more cars all at a cost of $7.7 million.

Can each candidate state if they have previously supported this project and if so how this aligns with their climate emergency and climate change stance? Yes or No will you vote to stop or support the project?

In 2020, Te Tiriti O Waitangi Tribunal found the Crown to have committed a series of systemic breaches which have caused more than half of the designated block for the Karewarewa Urupa cemetery at Waikanae Beach to have housing built on it, and for the local iwi to have lost it's ownership rights.

What will you do to help ensure that these breaches are rectified, that the Karewarewa Urupa regains its Maori cemetery status, and that the current houses on the block are relocated to both insure and ensure the dignity of the Tangata Whenua buried there?

It has come to the public's attention that there is a lot of chauvinism and misogyny in the Council Chambers, and amongst the public in general, towards female members.

What will you do as Mayor to eliminate this inappropriate behaviour in the future?

Choose 1 candidate standing in each ward that you would like voters to vote for in order to help build your team as Mayor.
Highlight Videos from the Night
More to come