Pōneke Wellington Constituency Ward for Councilor – 5 Position
Location where the Show is being Filmed – St Marks School Chapel
Date of the show – Monday 12th September 2022
Times to arrive – Audience Members arrive by 630pm
Broadcast Time – 7pm to 9pm
Books your tickets here
Submit your questions here – We will select the best questions for the show   
Candidates who are Standing
Standing here – Register your attendance here 
Daran Ponter

Confirmed attending It's in the Ballot in Person 
Website - 
Facebook - https://www.facebook.com/Vote1ForDaranPonter 
Twitter - https://twitter.com/DaranPonter
Instagram - https://www.instagram.com/daranponter/
Email - 

daran.ponter@xtra.co.nz









Roger Blakely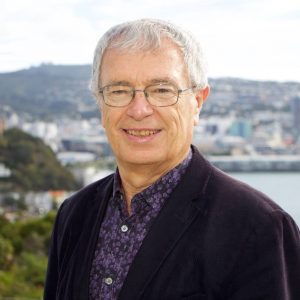 Confirmed attending It's in the Ballot in Person 
Website - 
Facebook - https://www.facebook.com/RogerBlakeley.GreaterWellingtonRegionalCouncillor
Twitter - https://twitter.com/roger_blakeley
Instagram - 
Email - 

roger.blakeley@outlook.com





Thomas Nash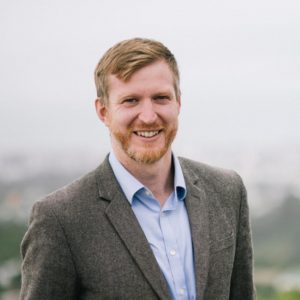 Confirmed attending It's in the Ballot in Person 
Website - https://www.thomasnash.nz/
Facebook - https://www.facebook.com/tnashnz
Twitter - https://twitter.com/nashthomas
Instagram - https://www.instagram.com/tnashnz/
Email - 

thomas.nash.nz@gmail.com 









Glenda Hughes

Confirmed attending It's in the Ballot in Person 
Website - 
Facebook - https://www.facebook.com/glenda4grwc
Twitter - https://twitter.com/glenda_hughes
Instagram - 
Email - 

glenda@glendahughes.co.nz
Yadana Saw
Confirmed Attending It's in the Ballot in Person
Website - https://www.yadanasaw.com/
Facebook - https://www.facebook.com/yadanajsaw
Twitter - https://twitter.com/yadananana
Instagram - https://www.instagram.com/yadana_saw/
Email - 

yadanajsaw@gmail.com





David Lee
Confirmed attending It's in the Ballot in Person 
Website - http://davidlee.org.nz/
Facebook - https://www.facebook.com/davidleeGWRC
Twitter - https://twitter.com/davidleeNZ
Instagram - https://www.instagram.com/davidlee_nz/
Email - 

david@coupdetat.co.nz






Thomas Bryan


Confirmed attending It's in the Ballot in Person 
Website - 
Facebook - 
Twitter - 
Instagram - 
Email - 

tsbryan@outlook.co.nz
Simon Woolf

Invited to appear on It's in the Ballot and awaiting conformations
Website - http://www.simonwoolf.co.nz/
Facebook - https://www.facebook.com/OnslowWestern
Twitter - 
Instagram - https://www.instagram.com/simon.woolf/
Email - 

simonwoolf@xtra.co.nz
Chris Calvi-Freeman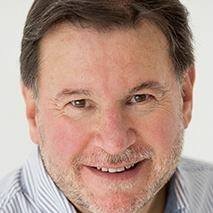 Confirmed attending It's in the Ballot in Person 
Website -
Facebook - 
Twitter - https://twitter.com/ChrisCalviFree
Instagram - 
Email - 

chris.calvifreeman@gmail.com
Leigh Catley
Confirmed attending It's in the Ballot in Person 
Website -
Facebook - 
Twitter - 
Instagram - 
Email - 

leighcatley42@gmail.com
Chris Montgomerie
Confirmed attending It's in the Ballot in Person  
Website - 
Facebook - 
Twitter - 
Instagram - 
Email - 

chrismontgomerienz@gmail.com
Questions that are in the Shows Boxes
As more farms are turned into pine forests how will that affect the requirement in the future for poplar poles to control erosion?

Greater Wellington Regional Council has recently considered bus fares.

Do you think bus fares should be free? And if so, when will you implement this?

We all recently discovered that there was no oversight of the fluoridation programme and that our teeth had been rotting away on your watch.

What steps will you put in place to see sure this does not happen again?

The GW council recently failed in its oversight of our fluoridation programme.

Will you subsidise or cover the cost of our dental treatment for the next 5 years to make up for this failing?

I often want to take my bike on the train at weekends and public holidays but there are bus replacements which sometimes don't take bikes.

What will you do to ensure bikes can always be taken on public transport?

Climate change is one of our biggest threats.

What will you personally do to role model decarbonisation?

Regarding public transport, do you believe we should invest more or less relatively?

If so, how do you see us getting to the required level and if not, what other methods do you have for tackling congestion and air pollution?

What are the best strategies to reduce flood risks?

Wellington's water has been without fluoride for some time now.

What is your response to that?

GWRC is reluctant to initiate Resource Management Act enforcement proceedings against other local authorities: for example Porirua City Council and its management of the wastewater network and the treatment plant.

What can councillors do to make the enforcement regime more robust, and will be more achievable with Three Waters?

Regional Council representatives have been absent from meetings.

How will you be active for the community across the triennium?

A councillor resigns 12 months before the next election.

What would you propose for the vacancy?

What's your biggest priority for the next term, and how do you intend on delivering on that?

This year sees the start of  Maori Wards.

Do you believe this should be extended to the Regional Council?

I cycle every day in Wellington (yes, even in the interesting weather).

What will you do as a Regional Councillor to support me as I help you reduce congestion and fight climate change? Please be specific and address safety concerns of cyclists.

Did you attend the protest at Parliament in March and what are your thoughts on it now?

Did you agree with the Wellington City Council decision to require vaccine passes for entry to public rate payer supported facilities, despite no scientific reason to justify the policy?

Councils are being given roles and responsibilities from the Central Government coming from regulation and legislation. These are referred to as unfunded mandates.

What is your opinion on the unfunded mandates from the Central Government?

Should councils employ public relations teams?

Should the Regional Council be funding and helping to organise community events?

Do you think climate change should be the number one concern at the ballot box?

What are you going to do to ensure young people's voices are heard and actioned to keep our region vibrant and growing?

In your view is the Central Government overloading councils with regulation and legislation?

Would you bring in household food waste collection to stop this waste from going to landfill, and would you support the Regional Council establishing a joint approach alongside other joining city councils to do this?

Do you support the use of masks, especially indoors, particularly on our public transport as an important tool for keeping Covid at bay and others safe?

Do you agree that if there is a move to introduce volumetric charges for water for residents, it should only be introduced with the consent of the majority of voters?

How respectful is the relationship between the Central and Regional Governments?

What do you think will be the three biggest issues for the Regional Council in the next term (2022-2025)?
Hard Hitting Questions
What is your position on the Three Waters Reform and why have you come to that position?

There are currently provisions under Lets Get Wellington Moving for a Light Rail Network or Bus Rapid Transit. Which of these options would you prefer and why, and would you make a provision for an Eastern Suburbs branch from Newtown?

Could you please share your thoughts on Covid-19 vaccination, and whether you have any affiliation with Voices for Freedom, Freedom Rights Coalition, or any other organisation involved in the occupation of parliament?
Highlight Videos from the Night
More to come