City at large Ward for Councilor – 10 Position
Location where the Show is being Filmed – Awaken City Church 
Date of the show – Monday 5th and Tuesday 6th September 2022
Times to arrive – Audience Members arrive by 630pm
Broadcast Time – 7pm to 9pm
Books your tickets here
Submit your questions here – We will select the best questions for the show   
Candidates who are Standing
Standing here – Register your attendance here
Ramil Adhikari
Confirmed attending It's in the Ballot in Person - Tuesday
Website - 
Facebook - https://www.facebook.com/drramiladhikari
Twitter - 
Instagram - 
Email - dr_ramils@yahoo.com



Michael J. Anderson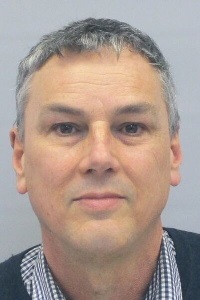 Confirmed attending It's in the Ballot in Person - Tuesday
Website - 
Facebook - https://www.facebook.com/MichaelJAnderson4UHCC
Twitter - 
Instagram - 
Email - ftiman@msn.com
Dylan Bentley
Confirmed attending It's in the Ballot in Person - Tuesday
Website - 
Facebook - https://www.facebook.com/crdylanb
Twitter - 
Instagram - 
Email - 

crdylanbentley@gmail.com
Matthew Carey
Confirmed attending It's in the Ballot in Person - Monday
Website - 
Facebook - 
Twitter - 
Instagram - 
Email - 

matt.g.carey@gmail.com



Chris Carson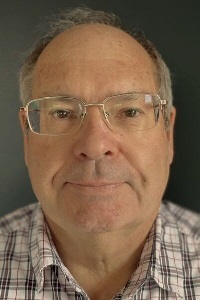 Confirmed attending It's in the Ballot in Person - Monday 
Website - 
Facebook - 
Twitter -  
Instagram - 
Email - 

kitcarson@xtra.co.nz
Blair Griffiths
Confirmed attending It's in the Ballot in Person - Monday 
Website - 
Facebook - https://www.facebook.com/profile.php?id=100084128450846
Twitter - 
Instagram - 
Email - blair.griffiths@uhcc.govt.nz
Bill Hammond

Confirmed attending It's in the Ballot in Person - Monday
Website - 
Facebook - 
Twitter - 
Instagram - 
Email - 

Bill@Hammonds.co.nz
Konrad Hickson
Confirmed attending It's in the Ballot in Person - Tuesday
Website - 
Facebook - https://www.facebook.com/KonradForUHCC
Twitter - 
Instagram - 
Email - 

konradhickson@yahoo.com
Emma Holderness
Confirmed attending It's in the Ballot in Person - Tuesday
Website - https://www.emma4council.nz/
Facebook - https://www.facebook.com/emma4council
Twitter - https://twitter.com/emma4council
Instagram - https://www.instagram.com/emma4council/
Email - 

emmaholderness@gmail.com
Jaap Knegtmans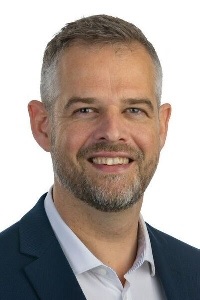 Confirmed attending It's in the Ballot in Person - Tuesday
Website - 
Facebook - https://www.facebook.com/JaapforUpperHuttCity
Twitter - 
Instagram - 
Email - 

j.knegtmans@gmail.com
Paul Lambert

Confirmed attending It's in the Ballot in Person - Tuesday
Website - 
Facebook - 
Twitter - 
Instagram - 
Email - 

spellbound@xtra.co.nz
Nigel Mander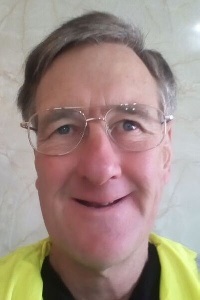 Confirmed attending It's in the Ballot in Person - Tuesday
Website - 
Facebook - https://www.facebook.com/NigelManderforUHCC
Twitter - 
Instagram - 
Email - 

puzzletheclown@yahoo.com.au
Jordan Milburn
Confirmed attending It's in the Ballot in Person - Monday
Website - 
Facebook - 
Twitter - 
Instagram - 
Email - 

jordan.milburn@gmail.com
Cyndi Miller

Confirmed attending It's in the Ballot Remotely - Monday
Website - 
Facebook - 
Twitter -  
Instagram - 
Email - 

cyndi.upperhutt@gmail.com
Heather Newell
Confirmed attending It's in the Ballot in Person - Monday
Website - 
Facebook - https://www.facebook.com/heatherforUpperHuttcitycouncil
Twitter - 
Instagram - 
Email - 

heather@foresee.co.nz
Hellen Swales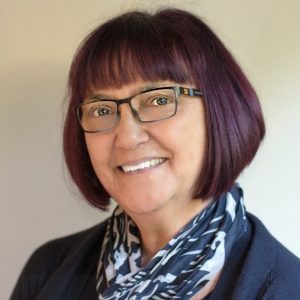 Confirmed attending It's in the Ballot in Person - Tuesday
Website - 
Facebook - https://www.facebook.com/CouncillorHellenSwales
Twitter - https://twitter.com/hellen_swales
Instagram - https://www.instagram.com/hellenswales/
Email - hellen.swales@uhcc.govt.nz
Tracey Ultra

Confirmed attending It's in the Ballot in Person - Tuesday
Website - 
Facebook - https://www.facebook.com/Ultra4Council
Twitter - 
Instagram - 
Email - 

tracey.ultra@gmail.com
Dave Wheeler
Confirmed attending It's in the Ballot in Person - Monday
Website - 
Facebook -
Twitter - 
Instagram - 
Email - 

wheeler.dave@xtra.co.nz
Questions that are in the Shows Boxes
Do you support the use of masks, especially indoors as an important tool for keeping Covid at bay and others safe?

What will you bring to the Council table that is different from the current leadership?

What are your views on challenging the new Significant Natural Areas so property owners don't lose value on their biggest asset?

What will you do for people with invisible disabilities in the community to use playgrounds, use public spaces etc and feel like part of Upper Hutt?

What is your vision for improving recycling in Upper Hutt?

Upper Hutt has a number of water springs.

Would you be open to allowing a water bottling company to take the water?

What are your thoughts on Upper Hutt shifting to voting using Single Transferable Vote instead of First Past the Post?

What support do you have from the current Mayor for your campaign platforms?

Do you have, or have you had, any association with Voices for Freedom, and did you attend or support the protest in Parliament Grounds earlier this year?

What is your response to the pandemic, in general?

Should UHCC social housing firstly be offered to those who are locals?

Last Year some councils decided to create Maori Wards for this local body elections, Upper Hutt City Council didn't.

What is your position on creating Maori Wards for the 2025 local body elections?

What are you going to do to make sure young people can drive change in the city?

Will you introduce household food waste collection to stop this waste from going to landfill?

WCC has committed to normalising te Reo Maori.

Would you commit to doing the same for Upper Hutt?

What are you personally going to do to role-model climate action such as biking to work every day, going zero waste, or eating a plant based diet?

There is no overlap between planet saving planning and car centric planning.

What will you do this term to actively reduce the number of private vehicles on our city streets?

Covid has shown us that we need a bit more space to move around and not catch contagious diseases. At the moment those in cars have all the space and pedestrians are squashed onto narrow pavements.

What will you do to make more space for those of us walking around the city? Such as one-way streets, change on street parking to pavement etc?

What is your immediate actionable plan for upgrading decaying and failing infrastructure such as sewage, water, and stabilisation of hillsides for critical routes and suspending non critical projects?

Did you attend the protest at Parliament in March and what are your thoughts on it now?

Dog owners in Christchurch have been issued with a lifelong metal disk engraved with their pet's unique identification number from June 2022 under a change to dog registrations that will help the environment and save money.

Do you think UHCC should adopt this policy?

Water is a precious and needed resource.

Should councils make it compulsory for houses to install water tank storage for watering their garden and/or offer tank storage at a discounted price?

Do you think the provision and beautification of dog amenities should be paid by ratepayers or should they be covered by dog owner's registration fees?

The current process for citizen engagement seems very daunting for the majority of people.

How can ordinary residents and ratepayers get their voices heard by the council?

Saving the planet and saving the car can't happen together.

What are you going to do in the term to actively reduce the number of private cars driving around and being parked on our city's streets?

What do you think will be the three biggest issues for Councils in the next term (2022-2025)?

Do you think that the Resource Management Act reform is necessary?

How respectful is the relationship between Central and Local Government?
Hard Hitting Questions
What is your position on the Three Waters Reform and why have you come to that position?

There are talks about amalgamating Hutt City Council and Upper Hutt City Council into one council. What is your position on this and why?

Could you please share your thoughts on Covid-19 vaccination, and whether you have any affiliation with Voices for Freedom, Freedom Rights Coalition, or any other organisation involved in the occupation of parliament?
Highlight Videos from the Night
More to come