The Porirua City Council Mayoral Race
Location where the Show is being Filmed – Porirua College 
Date of the show – Wednesday 21st September 2022
Times to arrive – Audience Members arrive by 630pm
Broadcast Time – 7pm to 9pm
Books your tickets here
Submit your questions here – We will select the best questions for the show   
Candidates who are Standing
Standing here – Register your attendance here
Anita Baker

Originally confirmed to attend than changed her mind 
Website - 
Facebook - https://www.facebook.com/anitaforporirua 
Twitter - 
Instagram - 
Email - 

anitabaker@xtra.co.nz
Tapu Elia
Confirmed Attending It's in the Ballot in Person 
Website - 
Facebook - https://www.facebook.com/vote1tapu
Twitter - 
Instagram - https://www.instagram.com/vote1tapu/
Email - 

vote1tapu@gmail.com 












Ura Wilson – Pokoati
Confirmed Attending It's in the Ballot in Person 
Website - 
Facebook - https://www.facebook.com/UraPoriruaMayor2022
Twitter - 
Instagram - 
Email - 

ura4Porirua@gmail.com
Nicole Foss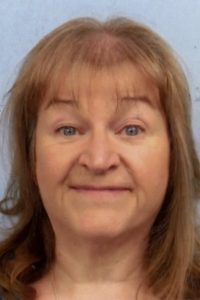 Confirmed Attending It's in the Ballot in Person 
Website - http://nicolefoss.vote/
Facebook - https://www.facebook.com/NicoleMFoss
Twitter - 
Instagram - 
Email - 

nmfoss@gmail.com
Questions that are in the Shows Boxes
What are the challenges facing the harbour and its catchments? And what are your priorities for protecting and enhancing the quality of the harbour and its catchments?

Te Awarua o Porirua is one of our most precious taonga. 

What are the current issues facing our waterways and what are you going to do to address those issues?

What are your thoughts on the public libraries in Porirua, and do you have any plans around them?

What are your plans for flood mitigation and resilience if you become elected, particularly in Plimmerton?

Currently there is no nice and safe way to ride a bike from Whitby into Porirua. 

What is your position on bike paths and bike lanes?

This year there will be a Māori Ward Councillor. 

How do you see Porirua City Council achieving true co-governance with Māori?

Will you actually improve the city, or just do vanity projects? Either way, what plans do you have?

A councillor resigns 12 months before the next election. 

What would you propose for the vacancy?

In your view, what actually is the role of Mayor, and what skills do you bring to the role?

What's your biggest priority for the next term, and how do you intend on delivering on that?

What will you bring that is different from the current leadership?

How do you propose to foster a more positive public impression of more active modes of transport such as cycling and walking?

Would you bring in household food waste collection to stop this from going to landfill?

What are you going to do to ensure young people's voices are heard and actioned to keep our city vibrant and growing?

Should councils be funding and organising community events?

How will you personally role model reducing climate change? Such as cycling to work every day, or eating a plant based diet, etc?

What is your immediate actionable plan for upgrading decaying and failing infrastructure such as sewage, water, and stabilisation of hillsides for critical routes and suspending non critical projects?

Wellington City Council has committed to normalising Te Reo Māori.

Would you commit to doing the same for Porirua City?

The current process for citizen engagement seems very daunting for the majority of people.

How can ordinary residents and ratepayers get their voices heard by the council?

Do you support more housing in Porirua, and if so, how and where would you see this achieved?

Internationally, cities that are nicer places to walk around are considered better places to live. 

What will you do to improve the experience of pedestrians in Porirua such as wider footpaths, less on street parking, more green spaces, protection from the wind and rain?

Do you support the use of Masks, especially in doors as an important tool for keeping Covid at bay and others safe?

Why should I vote for you? (no political jargon please)

What is your vision for improving recycling in Porirua?

How will you provide for our community to get around in low carbon, healthy and low cost means that will enable our City to halve our transport emissions by 2030?

Should social housing firstly be offered to those who are locals?

We need land for housing. 

How will you support freeing up land in the right places (and without letting rich NIMBYs stop you)?

Saving the planet and saving the car can't happen together.

What are you going to do in the term to actively reduce the number of private cars driving around and being parked on our streets?
Hard Hitting Questions
What is your position on the Three Waters Reform and why have you come to that position?

Could you please share your thoughts on Covid-19 vaccination, and whether you have any affiliation with Voices for Freedom, Freedom Rights Coalition, or any other organisation involved in the occupation of parliament?

There is a section of Champion Street which constantly floods in heavy rains. The current council's solution was to post a sign saying "Flood Risk Area".

What steps will you take to actually solve this problem and stop the flooding here and in other areas with similar problems?

Choose 1 candidate standing in each ward that you would like voters to vote for in order to help build your team as Mayor.
Highlight Videos from the Night
More to come