Onepoto Ward for Councilor – 5 Position
Location where the Show is being Filmed – Porirua East School
Date of the show – Monday 22nd August 2022
Times to arrive – Audience Members arrive by 630pm
Broadcast Time – 7pm to 9pm
Books your tickets here
Submit your questions here – We will select the best questions for the show   
Candidates who are Standing
Standing here – Register your attendance here
Michael Duncan

Confirmed Attending It's in the Ballot in Person 
Website - 
Facebook - 
Twitter - 
Instagram - 
Email - 

mike.duncan@xtra.co.nz  


David Turner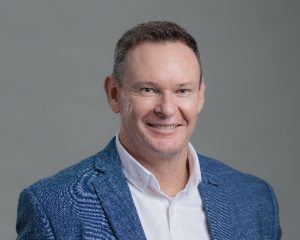 Confirmed Attending It's in the Ballot in Person  
Website - 
Facebook - https://www.facebook.com/davidturnernz
Twitter - 
Instagram - 
Email - 

david@davidturner.net.au
Tapu Elia


Confirmed Attending It's in the Ballot in Person 
Website - 
Facebook - https://www.facebook.com/vote1tapu 
Twitter - 
Instagram - https://www.instagram.com/vote1tapu/ 
Email - 

vote1tapu@gmail.com 










Murray Faivalu

Invited to appear on It's in the Ballot and awaiting conformations
Website - https://www.murrayfaivalu.nz/
Facebook - https://www.facebook.com/murrayforonepoto
Twitter - 
Instagram - 
Email - murrayfaivalu2022@gmail.com








Geoff Hayward



Invited to appear on It's in the Ballot and awaiting conformations 
Website - https://www.geoffhayward.co.nz/
Facebook - https://www.facebook.com/geoffhaywardnz
Twitter - 
Instagram - https://www.instagram.com/hayward.geoff/
Email - geoff@geoffhayward.nz
Dennis Makalio JNR

Confirmed attending It's in the Ballot in Person 
Website - 
Facebook -   
Twitter -  
Instagram - 
Email - 

dmakalio@wesleyca.org.nz
Findlay Siania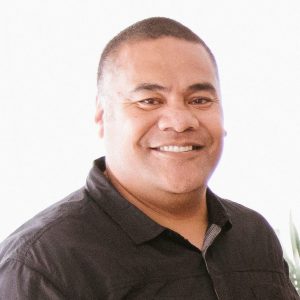 Invited to appear on It's in the Ballot and awaiting conformations
Website -  
Facebook - https://www.facebook.com/findlayforonepoto/
Twitter - 
Instagram - 
Email - 

findlaysiania5@gmail.com
Izzy Ford
Confirmed attending It's in the Ballot in Person 
Website - https://izzyford.site123.me/
Facebook - https://www.facebook.com/Izzy-Ford-Deputy-Mayor-of-Porirua-499561410078161
Twitter - https://twitter.com/glizzy89
Instagram - 
Email - 

izzy.ford.03@gmail.com
Faafoi Seiuli

Unavailable but will be posting written answers to our shows questions
Website - 
Facebook - https://www.facebook.com/profile.php?id=100064040979036&sk=about
Twitter - 
Instagram - 
Email - 

faafois@hotmail.com
Moze Galo
Invited to appear on It's in the Ballot and awaiting conformations
Website - 
Facebook - https://www.facebook.com/Beast4TheEast 
Twitter - https://twitter.com/Beastmoze
Instagram - 
Email - 

Moze.galo@poriruacity.govt.nz
Questions that are in the Shows Boxes
1. In your view is the Central Government overloading councils with regulation and
legislation?
2. Should councils be forced to treat their potable water with fluoride?
3. Should councils be funding and helping to organise community events?
4. Should councils employ public relations teams?
5. Do you think that the council (Mayor and Councillors) have enough say in the way the
council is run?
6. Councils are being given roles and responsibilities from the Central Government coming
from regulation and legislation. These are referred to as unfunded mandates.
What is your opinion on the unfunded mandates from the Central Government?
7. How respectful is the relationship between Central and Local Government?
8. Do you think that the Resource Management Act reform is necessary?
9. Do you think climate change should be the number one concern at the ballot box?
10. What do you think will be the three biggest issues for Councils in the next term
(2022-2025)?
11. What do you consider to be the Council's key responsibilities and what order of priority?
12. Dog owners in Christchurch have been issued with a lifelong metal disk engraved with
their pet's unique identification number from June 2022 under a change to dog
registrations that will help the environment and save money.
Do you think Porirua Council should adopt this policy?
13. Do you think the provision and beautification of dog amenities should be paid by
ratepayers or should they be covered by dog owner's registration fees?
14. What can councils do to fight back against over-regulation and legislation driven by the
Central Government?
15. The current process for citizen engagement seems very daunting for the majority of
people.
How can ordinary residents and ratepayers get their voices heard by the council?
16. What are the challenges facing the harbour and its catchments? And what are your
priorities for protecting and enhancing the quality of the harbour and its catchments?
17. Te Awarua o Porirua is one of our most precious taonga. What are the current issues
facing our waterways and what are you going to do to address those issues?
18. What are your thoughts on the public libraries in Porirua, and do you have any plans
around them?
19. Should PCC social housing firstly be offered to those who are locals?
20. Do you support more housing in the ward, and if so, how would you see this achieved?
21. This year sees the start of the Māori wards. How are you going to ensure there is true
co-governance with Māori for our city?
22. What are you doing to ensure young people's voices are heard and actioned to keep our
city vibrant and growing?
23. Internationally, cities that are nicer places to walk around are considered better places
to live. What will you do to improve the experience of pedestrians in Porirua such as
wider footpaths, less on street parking, more green spaces, protection from the wind
and rain?
24. Would you bring in household food waste collection to stop this waste from going to
landfill?
25. What are you personally going to do to roll model climate action? Bike to work every
day? Go zero waste? Eat a plant based diet?
26. How do you propose to foster a more positive public impression of more active modes
of transport such as cycling and walking?
27. Do you support the use of Masks, especially in doors as an important tool for keeping
covid at bay and others safe?
28. Do you agree that if there is a move to introduce volumetric charges for water for
residents, it should only be introduced with the consent of the majority of voters?
Hard Hitting Question 1: What is your position on the Three Waters Reform and why have you come to that
position?
Hard Hitting Question 2: Could you please share your thoughts on Covid-19 vaccination, and whether you have any
affiliation with Voices for Freedom, Freedom Rights Coalition, or any other organisation involved
in the occupation of parliament?
Hard Hitting Question 3: The Landfill is projected to reach its capacity in the year 2026/27, construction is due to
start in 2023/24 to open up Cell 3 to continue operation, and for cell 4 only to be a provision if
needed in order to maintain the landfill to 2050. What long term solutions would you bring to
the table in order for the landfill not to need to construct cell 4 before 2050?
Highlight Videos from the Night
More to come