This 2022 we will be covering
We are covering the Hamilton West By-Election. The show will take place on Thursday 24th November 2022
For more information just click here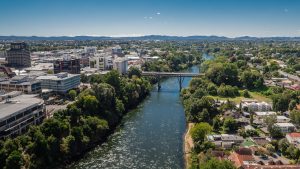 The local bodies election for the Wellington City Council, Hutt City Council, Porirua City Council, Kapiti Coast District Council, Upper Hutt City Council and Greater Wellington Regional Council, with each council ward, and mayoral race having their own show. The shows are broadcast on Facebook, YouTube and Twitch live at the same time when the show takes place in a community venue with the constituency that the people are trying to represent. Similar to It's in the Bag Format, there are 30 boxes with sealed questions in which candidates choose a box number and they answer the question in the box. You can submit a question to one of the boxes either on our website or ring our hotline 0508 BALLOT (0508 225568). The show will be broadcast throughout the local body election period between when nominations have closed on Friday 12th August and Voting Closes on Saturday 8th October. Check out your area to find out when your local show is happening.
City, District and Regional Council's have far more agency over your everyday life than the national Government does. If you want to see a particular change in your area, such as gardens or parking or playgrounds, you go to your council. They're the ones you pay your rates to, they're the ones who will decide how that money is spent, they're the ones in charge of unblocking your storm drains and making sure that you're safe in an emergency.
So use this chance to elect the councillors who have the best for your home at the front of their minds.
Bringing the show to the
electorate
Maungakiekie Electorate Location where the Show is being Filmed – Fergusson Hall Date of the show – Sunday 8th October Times to arrive – Arrive by 700pm Broadcast Time – 730pm to 930pm Books your tickets here In Studio Tickets Online Tickets Candidates who are...

Bringing the show to a local town hall near you